Written by: Monica Guynn
---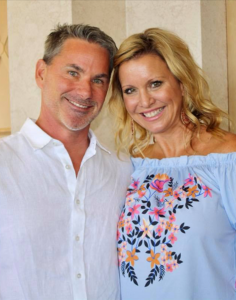 REFLECT. As another Mother's Day passes and Father's Day approaches, my husband, Gary, and I reflect on and are grateful for these beautiful days that we have been able to celebrate with our children. We also recognize that this is not the case for so many children and parents from around the world.
SERVE. One of the blessings of serving on the Women of Compassion Council is getting to physically see how the children are loved and cared for on the campuses of Florida Baptist Children's Homes. Children in desperate situations are given homes and are loved by house parents, who are among some of the biggest servants I have ever witnessed. Another aspect I love to see first hand is the One More Child Single Moms program that is being expanded across Florida as well as internationally. This amazing program is equipping mothers from various difficult backgrounds with the knowledge of how to parent well. Single moms in Florida are provided with a home and life coaches to teach them basic life skills such as budgeting, cooking and parenting. This enables their next steps in life to be handled with a new confidence that they may not have possessed before coming into the program.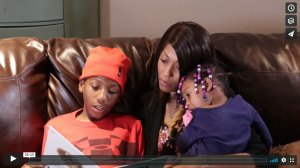 This Single Moms video (click on photo to play) was shown at our Women of Compassion event this year as a testament of how important and impactful this program is. We all felt so blessed and thankful to see the progress that is being made daily with single moms and their children. It was especially near and dear to our hearts to know that Women of Compassion has made such an impact in helping to change their lives for the better.
PRAY. Would you join me in praying for all the children in this country and throughout the world who are without a loving home, and consider your role and how you can contribute to the least of these? God has equipped us all with gifts that can greatly benefit one more child and make an everlasting impact. I encourage you to join us at our upcoming Women of Compassion activities and see the many ways you can be involved.
Many Blessings,
Monica Guynn
Women of Compassion Council
---

THREE WAYS YOU CAN HELP SINGLE MOMS!
The Single Moms program is looking for dedicated volunteers who are willing to commit to volunteering for one Thursday each month. This is a perfect way to engage your family, your small group or your friends in a meaningful time of community service by helping single moms and their children.
Click on the photos below for more information.