"He has told you, O man, what is good; and what does the Lord require of you but to do justice, love mercy and to walk humbly with your God?

Micah 6:8
Written by: Dana Fox
There is nothing quite as surreal as sitting in a church pew with your husband and three young men you are still raising and listening to your oldest son preach on DOING JUSTICE, LOVING MERCY, and WALKING HUMBLY. Although I have sat in that seat a few times before, this time it was different! This time, we sat as the parents of the "almost" full-fledged pastor! And though our hearts were bursting with pride and our eyes full of tears, we turned to the Lord with humility and praise, for we KNOW it is HE who began this good work in our son.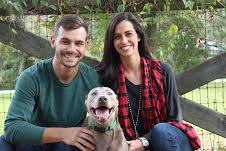 Our oldest son, Tanner, is being ordained this month. It is something he has worked hard for and dreamed of for years and something for which my husband and I have given glory to God over almost two decades! You see, our story hasn't always been one of such joy, but one filled with pain and brokenness. Yet, our God in His boundless grace and constant love brought forgiveness, healing and restoration. You see, our son's story is the story of ALL of us. There was a time in Tanner's life when everything around him crumbled, his family fell apart, and he was left to cry himself to sleep at night. It was JESUS who never left; it was JESUS who always listened; it was JESUS who gave him hope for the future!
During this season of thankfulness I am MOST grateful to the Lord for teaching us to do justice, for showing us how to love mercy and for allowing us to walk humbly with Him.
May your Holiday Season be filled with thankfulness to the Lord for the many good works He has done and continues to do in the lives of those we love and hold dear!
Praise be to God!
Dana Fox
Woman of Compassion Council