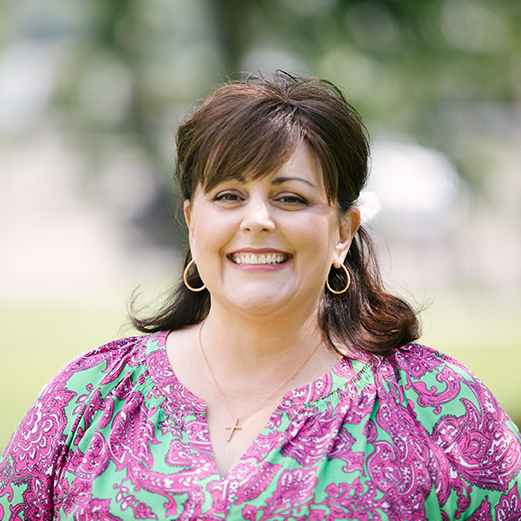 Pam Fuller
Director of Annual Gifts
Pam Fuller serves as Director of Annual Gifts. She is responsible for cultivating donor relationships and leading Women of Compassion, a world-changing giving society of women who are passionate about helping innocent children in need. Adopted as an infant through a children's home in another state, Pam has enthusiastically supported the mission of One More Child for many years.
She earned a bachelor's degree in political science from the University of South Florida and spent the first 24+ years of her professional career working for elected officials at the state and federal levels. Pam is honored by the God-sized opportunity to help One More Child provide hope and security to children in need.
Pam and her husband Michael have been married for 24 years. They are parents of an adult son, Alec, and attend Church at the Mall in Lakeland where Pam teaches a Kindergarten Connect Group. Pam is also a published author, a cancer survivor and college football enthusiast.
Contact Pam
P.O. Box 8190, Lakeland, FL 33802
1015 Sikes Blvd., Lakeland, FL 33815
Phone: 863.687.8811