Give Now
SO, WHETHER YOU EAT OR DRINK, OR WHATEVER YOU DO, DO ALL TO THE GLORY OF GOD. 1 CORINTHIANS 10:31 (ESV)
To most, the Thanksgiving holiday is a time full of family, food and a relationship with God is glaringly more apparent than at other times of the year. 
No child ever asks to be hungry. They do not want to be neglected, abused or aband soul, so that they are able to reach their God-given potential!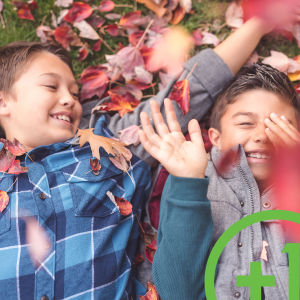 Jeremy*, 5 years old, and trauma. Initially, they were very particular about what types of food they ate because their past diet consisted mostly of unhealthy foods.
Through the patience and Michael have even gained enough weight to outgrow their clothes!
Receiving the nutrition they needed has helped launch these boys toward success. Mealtime has become a way to communicate love, care and support to these precious boys. And, in this environment, they are now thriving!
Food is the most essential need of a child. We start with the basics so we can have a firm foundation to build upon. Once children like Jeremy and thanksgiving to God for the transformed lives we see each day!
While many children come into our care without hope, with your financial help, they can take the first step toward their God-given purpose! Our budget for campus food costs for the year is $275,000. Your gift will make it possible to feed and One More Child.
As Thanksgiving approaches, we remember your generosity with thankful hearts!
Together for One More Child,
Jerry T. Haag, Ph.D., CFP®
President
Give Now
*Name, certain details and photographs have been changed for confidentiality reasons.
**Your gifts will be applied to the area that you designate. If designated gifts should exceed the amount required for a particular need, then those funds will be applied to the next area of greatest need for our children